Minecraft Coding Summer Camp July 30th Start¥44,444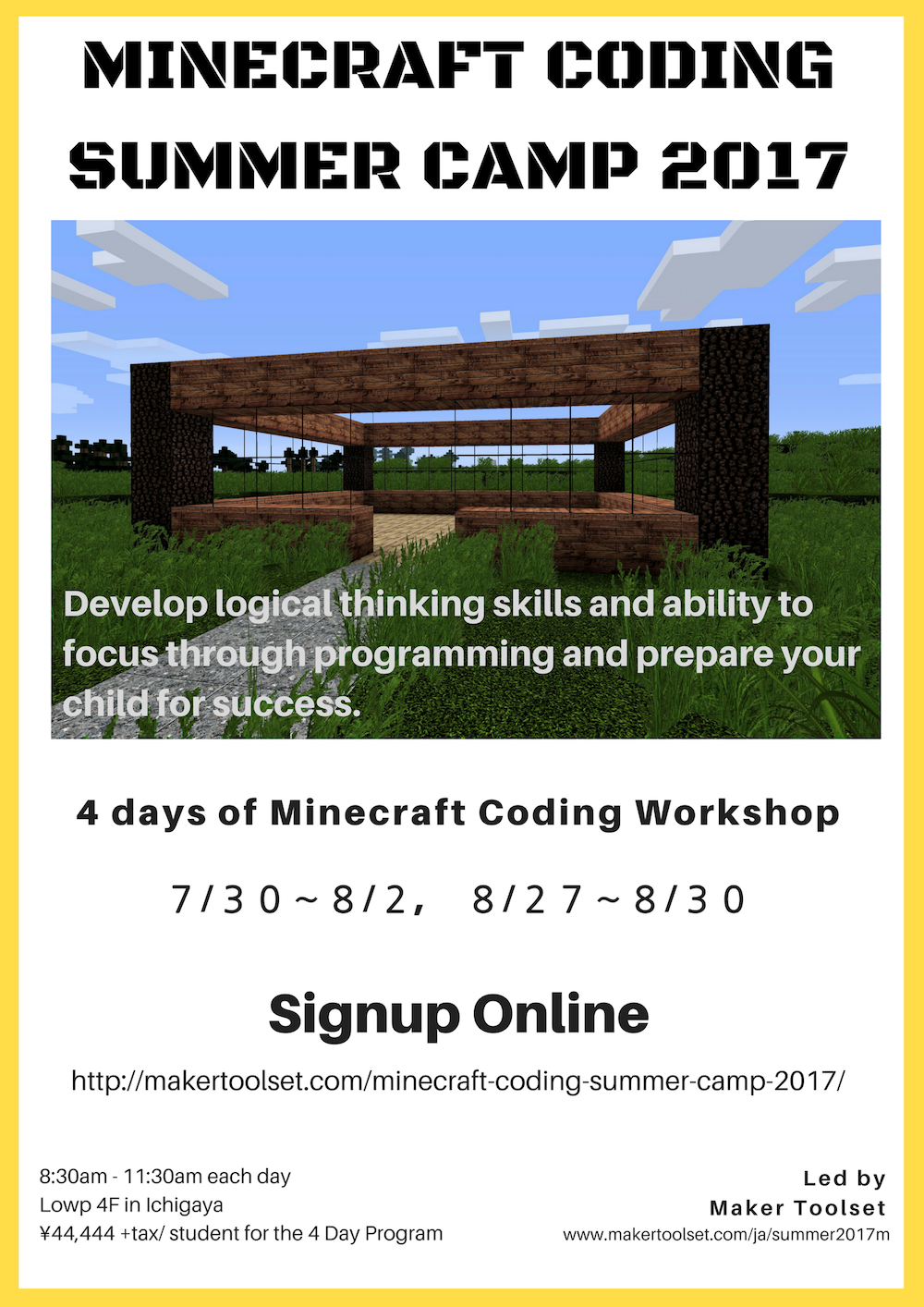 At Maker Toolset's Summer Camp 2017 students will learn how to do Minecraft Coding. You will be able to customize your Minecraft environment by building mods and unlock a whole new concept of how to make this game your own.
This 4-day camp is designed for students with the desire to learn in a primarily English environment. All mentors will be bilingual so whether you can communicate in native English, or are just starting to learn English, this is a practical hands on challenge for you to communicate with friends with a clear shared purpose.
Details:
4 day summer program
3 hours of instruction per day
¥44444 per student (plus tax)
Dates and time: Sunday, July 30th through to August 2nd, 2017 (4 days) from 8:30am – 11:30am each day
Location: Lowp – 4F

Maker Toolset
We love making things using technology and teaching the next generation how to use these tools. http://makertoolset.com/
Copy and paste this URL into your WordPress site to embed
Copy and paste this code into your site to embed