Minecraft is now more than just a game for building awesome virtual worlds. These days, many people use it for studying language, quick virtual world modelling of something they are about to build in the physical world, or as a communication bridge between friends and community.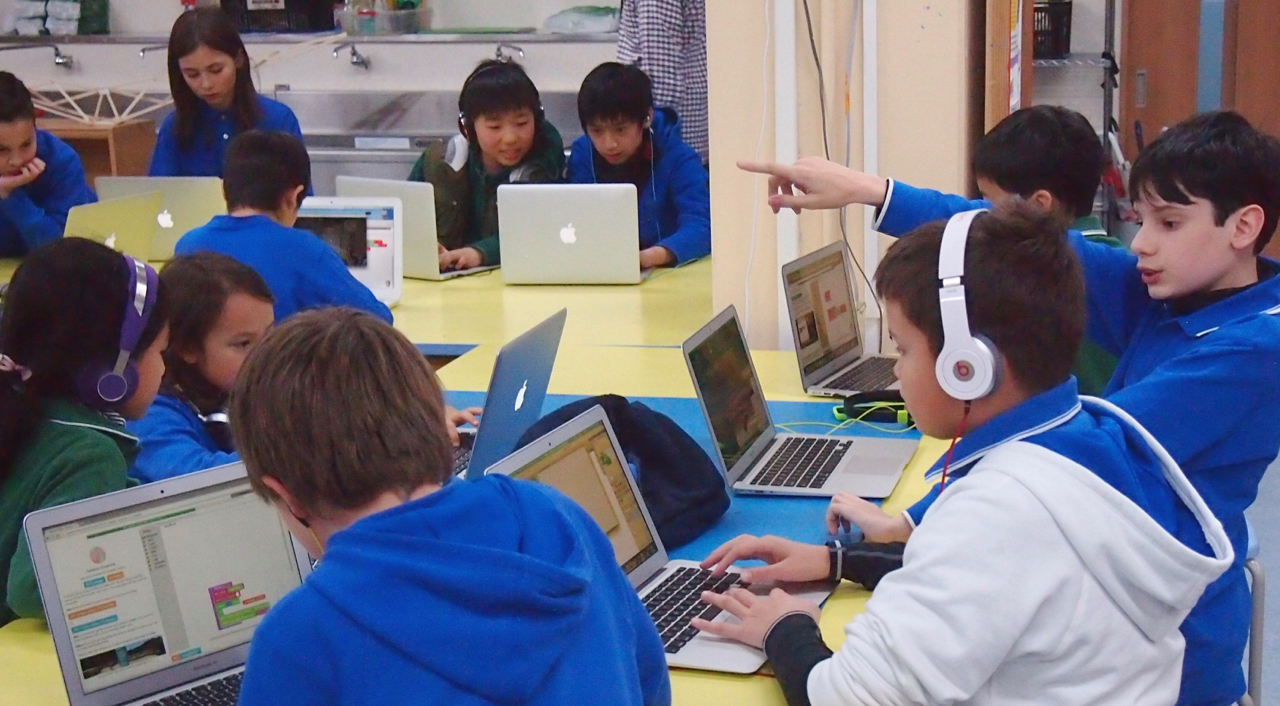 Starting July 30th, or Aug 27th, Maker Toolset's Summer Camp 2017 students will learn how to do build cool Mods and Mini Games while using block-based coding within Minecraft. Between each coding session we have some physical building challenges with design cutters and cloud connected electronics that challenge students' imaginations and build their creative confidence.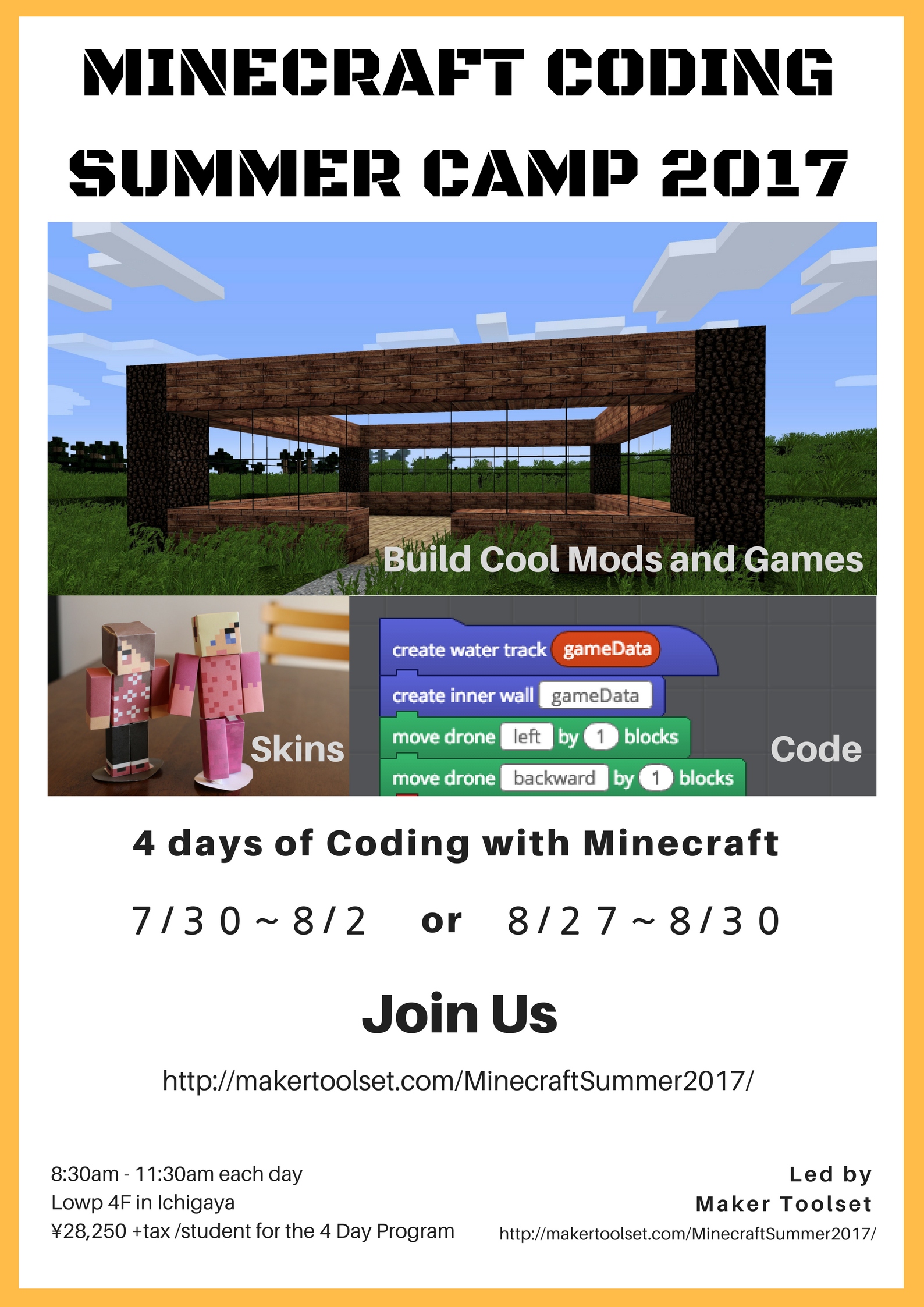 This 4-day camp is designed for students with the desire to learn coding and English purposefully through the fun of a virtual world game. All mentors are bilingual so even Japanese speakers who are new to English will find a practical hands on opportunity to communicate with classmates.
Enjoy and learn with us whether you are a beginner to computers and want to learn how to code for the first time, or are already on your way to higher levels. There will be lots of fun and new challenges to fit your level.
http://makertoolset.com/product/july30th-summer-camp-2017m/
THE JULY EVENT IS SOLD OUT! (The August event is still available, see below)
For those who cannot make our first camp, we have the same camp running late August as well.
August 27th Camp start
http://makertoolset.com/product/minecraft-coding-summer-camp-aug-27th-start/
The outline of our 4 days together contains:
Mods
Day 1 – Get an introduction to Minecraft and what it means to "Mod Minecraft." Understand the environments of the simulator and your own private minecraft server. Introduction to functions, world edit commands, drones,  and enemies/mobs.
Coding
Day 2 – This day will require you to be unafraid of failure by using trial and error to learn the basics of coding. All we need is your growing logic skills and a bit of patience. Pick a Level 1 challenge and the code modules will guide you through the rest!
Drone Tool
Day 3 -You will now control the game through code. Building with the drone tool: discover the incredible power of the drone tool as you build massive or complex structures with ease. Combine building with the drone tool with the power of functions and loops. Make the game do what YOU want; at a keystroke.
Mini Games
Day 4 – Make basic games in Minecraft by customizing a Spleef style game. Your personal project mod or game will use all you have learned during the summer camp. Once your project is done, share and test others classmates creations.
Popular Demand
Minecraft is a relevant learning medium for any age. Due to popular demand, we have created a two track system for students to be able to collaborate within their age group and at equivalent levels and speed.
Elementary Track – includes more time for testing mini games and building your custom papercraft minecraft character
Elementary Track Sign-up – July 30th   Elementary Track Sign-up – Aug 27th
Jr. & Sr High School Track – includes more time for higher level challenge cards and option to experiment with cloud connected electronics to do IoT style connections between virtual and physical worlds.
Jr & Sr High Track Sign-up – July 30th   Jr & Sr High Track Sign-up – Aug 27th
Each student will need to bring a laptop with the Google Chrome browser installed. Share with a friend and download our printable PDF with 4 Day Outline
Want to know more? Ask us a question at contact@makertoolset.com