While some kids may have every minute of their summer planned out and optimized, now is the season where many parents are wondering what's the best way to take advantage of the extra time and learn something new.
As parents, we have always tried to find summer experiences for our kids that were unique, hands-on, and fun. Why not find engaging, authentic experiences where kids can improve their academic math and communication skills they've worked so hard on throughout the year to tackle a project that builds critical thinking and problem solving skills? What opportunities are out there?
Recently, while having lunch with a friend with three young kids, it donned on me there are some interesting options out there that need to be shared. Here's a collection of the top gems we've found in the last year that will inspire a summer full of play, passion and purpose.
JAM Online Courses (from DIY.org) These beautifully crafted online courses like Cook For Yourself and Invent Your Own Machines are enjoyable and available for a whole year from time of sign-up.
Khan Academy – Pixar in a Box  From "The Art of Storytelling" to the "Mathmatics of Animation Curves" the engaging Pixar content and brilliance of the guests shine through. Content seems to be aimed at upper grades, but younger students will find value in it too.
Hour of Code – Code.org  Full of activities that fit the full range of age groups and diverse interests. Also available in multiple languages including English and Japanese.
While all these are fantastic online resources, what if you want your kids to join an "In Real Life" community of like-minded students? That's why we're holding our Maker Toolset Summer Camps that run for 4 days starting on July 30th!
Mission to Mars – Summer Camp 2017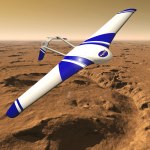 and
Minecraft Coding Summer Camp 2017

We're excited to see what our creative community of students will build during these days of fun, problem solving, and critical thinking. Hope to see you there!